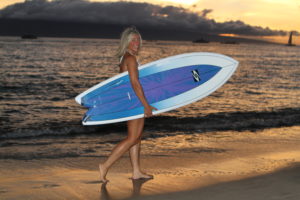 "Courage doesn't mean you don't get afraid.  Courage means you don't let fear stop you."

– Bethany Hamilton
Lulu Agan's four main passions in life are Surf, Yoga, Cooking & Wellness with the driving factor remaining constant:  To Inspire and Be Inspired.
Lulu's goal is to live life to the fullest by doing the things that bring her the most joy.   Her goal is to bring people together from around the world and inspire them to follow their bliss.