SwellWomen Sri Lanka Surf & Yoga Retreat
With Lulu Agan ~ Chief Officer of Bliss and Katy Cox ~Yoga Instructor & Body Work Therapist
November 3 - 10, 2018
Your Bliss Awaits in Sri Lanka
2018 retreats are being hosted in our new oceanfront digs even closer to our surf spots.  Imagine gourmet menus prepared by our in-house Private Chef, perfect waves formed in clear blue waters, blissful yoga classes just steps from the beach, and a vibrant culture to experience. Dream of soaking up the sun, leisurely beach walks, a tuk-tuk ride around the local villages, and relaxing by pool or on the beach after a morning of surfing.
Our fully staffed villa is situated amongst carefully designed lush tropical gardens bursting with bougainvillea, palm trees, and frangipani and framed by a 17m swimming pool, a stunning golden beach and the shimmering waters of the Indian Ocean.  Your Surf & Yoga Retreat is the perfect setting to relax, engage, explore, surf, sunbathe and stargaze.  Now doesn't that sound blissful?
Your Surf & Yoga Retreat in Sri Lanka Includes:
7-Night Ocean View Accommodations at our oceanfront private villa.
Each participant will receive a Swag Bag including a rash guard gifted by Carve Designs.
5 x Surf lessons with professional, patient, and knowledgeable surf instructors.
One photo shoot capturing your surfing highlights.
Daily yoga classes that focus on opening and strengthening the muscle groups used for surfing & restoring the body after a day of surfing.
Experience harmony and well-being with one 1-hour massage
Daily Gourmet Meals – Nutritious, Healthy, Delicious prepared by our in-house Private Chef
Transfers to and from Colombo Airport (see travel policy)
Gratuity is left to the discretion of our guests and is based on your personal experience.
A Very Swell Sample Day
How do we fit so much into one day? By taking care of all the details so that you can truly enjoy your surf & yoga holiday.
6:00am Light Pre-Surf Breakfast
6:45am Depart for our Surf Session
Breakfast upon return from our surf session
Lunch a few hours later and activities vary in the afternoon and include; free time, afternoon excursions, and lounging by the pool, massage, naps, etc.
5:00pm Sunset Yoga Class
7:00pm Group Dinner
Wed ~ Day to Explore
7:30am  Rise & Shine Yoga
9:00am  Breakfast & then free day to spend doing whatever your heart desires.
The schedule may change according to surf conditions, destination or other events that may be added to your surf and wellness package. Do you need to participate in everything? We are here to provide many options for you to choose from. If you opt to relax by the pool the entire day or choose to participate in only one activity per day, you will be supported in that decision. It's your surf and yoga vacation, and we are here to accommodate you in whatever choice brings you the highest bliss.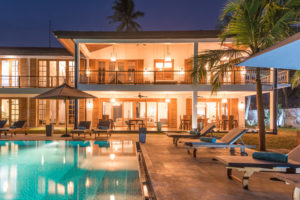 Leaders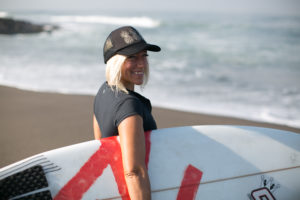 Lulu Agan ~ Chief Officer of Bliss
"Courage doesn't mean you don't get afraid.  Courage means you don't let fear stop you." – Bethany Hamilton Surfing, yoga, cooking and wellness: these 4 passions are what lead Lulu Agan, globe-trotting surfer and yogini, to SwellWomen which launched in 2003. Having spent more than a decade as a Private Chef and more recently getting certified as a Health & Wellness Coach with the Institute of Integrative Nutrition, Lulu cultivates a great knowledge and enthusiasm for top-quality cuisine that promotes glowing health, from the inside out.  As a supportive mentor and wellness authority, she works with clients to help them…
Learn more about Lulu Agan ~ Chief Officer of Bliss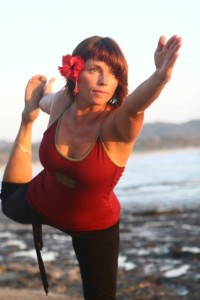 Katy Cox ~Yoga Instructor & Body Work Therapist
Having been raised since a child on a Macrobiotic diet and a holistic approach to health, Katy's personal journey to abundant wellness has been a life long practice.  Since deciding to focus on Nutrition and bodywork she has explored many dietary modalities, natural medicinal traditions and movement styles. She has studied and continues to explore: Nutrition (Certified BANT Nutritional Therapist), Raw Food Alchemy (Certified Chef Trainer Living Light Culinary Institute California, USA) and Yoga, which has been one of her integral practices for the past 20 years. She holds over 500hrs of certified training in a range of  yogic disciplines…
Learn more about Katy Cox ~Yoga Instructor & Body Work Therapist