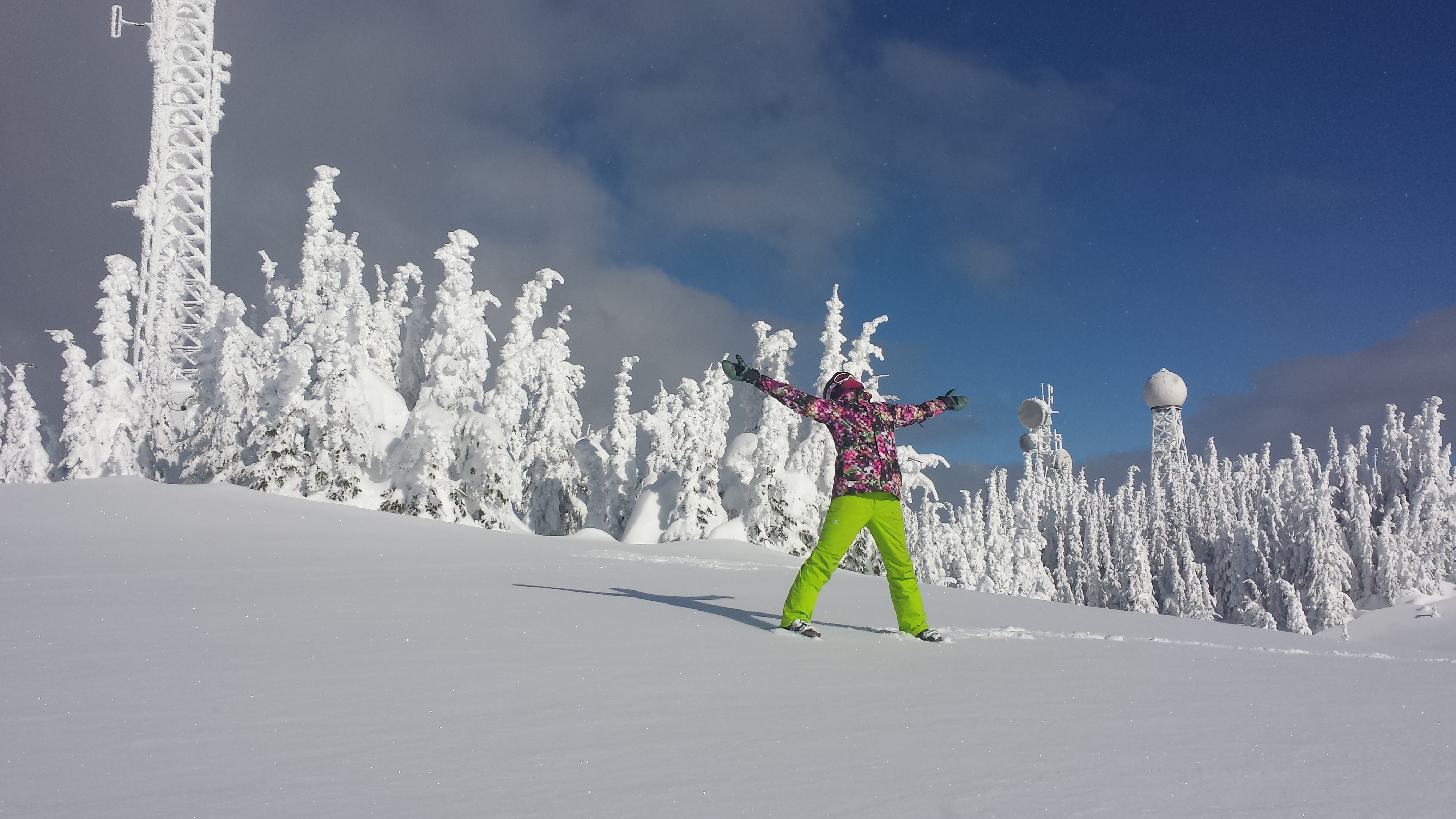 Whistler - Double Occupancy – $3,595.00
Whistler Single Occupancy – $4,295.00
Date & Time Details: Join us in Whistler for 5 blissful nights sharing your passion for the snow and mountains with like-minded women in a place that taps your spirit of adventure.
Email us about program
Swell Goes Snow ~ Whistler, B.C.
February 18 - 23, 2018
Winterland Dream Retreat in Whistler
Are you looking for a perfectly balanced snow holiday? Are you ready for the ultimate big mountain adventure?  SwellWomen offers you a unique opportunity to combine the excitement of skiing and snowboarding with relaxing yoga and wellness sessions. Feed your body and soul with this adventure and you'll return home feeling renewed and inspired.
Go big or go home which is why we picked Whistler for our 1st Swell Goes Snow Retreat.   Whistler is known for it's EXTRAORDINARY TERRAIN and SPECTACULAR SNOW.   SKI Magazine and Mountain Sports & Living names Whistler Blackcomb North America's No. 1 overall best ski resort! Whistler is also home to the 2010 Winter Olympics alpine ski events.
 This is the perfect opportunity to share your passion for the snow and mountains with like-minded women in a place that taps your spirit of adventure.  Whistler Mountain is varied as it is vast offering options for every taste and ability.
Our modern 5 bedroom, 3 bath chalet is the perfect place to create unforgettable memories. There is a big modern kitchen, two living rooms, one on the main floor that opens to the kitchen/ dining room, and the other upstairs with a big screen TV and mountain views.  Our chalet is close to the lakes, rec-centre, parks, and a quick drive to the village. Imagine skiing or snowboarding for hours and then  soaking in our hot tub with spectacular mountain view.
Book your bliss today & get ready for an amazing snow retreat with SwellWomen!
Here's what included in your Snow & Yoga Retreat:
Five glorious nights at our modern chalet.
Gourmet welcome dinner.
5 scrumptious breakfasts
3-Day Lift Pass
Snowcat Fondue Dinner
Scandinave Spa Package ~ including a 1 hour massage and lunch
Peak to Peak Gondola experience
Daily yoga classes that focus on opening and strengthening the muscle groups used for skiing/snowboarding & restoring the body after a day of being on the mountain.
SwellWomen Swag Bag
RT airport transfer from Vancouver (see travel policy for exceptions)
Transportation to all scheduled activities
A Very Swell Day
How do we fit so much into one day? By taking care of all the details so that you can truly enjoy your luxury retreat experience.
Day 1
– Vancouver Airport to Whistler Shuttle
– Welcome Ceremony & Dinner
Day 2
– Ski/Yoga
Day 3
– Ski/Yoga
– Day 3 – Snowcat/Fondue Dinner
Day 4
– Peak to Peak Gondola
– Scandinave Spa (Access to pools and includes 1 swedish massage)
– Yoga
Day 5
– Ski/Yoga
Day 6 
– Shuttle Whistler to Vancouver Airport
The schedule may change according to snow conditions, destination or other events that may be added to your women's surf and wellness package. Do you need to participate in everything? We are here to provide many options for you to choose from. If you opt to relax at chalet the entire day or choose to participate in only one activity per day, you will be supported in that decision. It's your snow and yoga holiday, and we are here to accommodate you in whatever choice brings you the highest bliss.